Choose us for your next project
As a Select Engineering customer whether you require a small CCTV install or a large multi-million pound factory installation we've got you covered. Please read on to see our full range of services.

 INDUSTRY AWARD WINNING BUSINESS

Over 20 years industry experience


Electrical engineering


Mechanical engineering

Safe Contractor accredited


Building Standards Approved - The Scottish Government


Canmaking Industry Engineering


Food Manufacturing Engineering

CompEx Trained Engineers        

We are proud members of trade association for the electrical industry in Scotland
Select Awards - Winner 2018
We have been awarded the 2018 Best Electrical Safety Project, by Scotland Trade Organisation SELECT.org.uk


More information about the awards can be found here: www.selectawards.co.uk


With over 20 years experience in the food industry with both mechanical and electrical expertise we have what it takes to ensure your next project succeeds whether it is a small project or large factory installation.
We provide LED Lighting Design, with cost saving calculators as part of our service. Not only will we install state of the art proven LED lighting technology, we will calculate how much you will save on your electricity bills. We have installed a large number of LED Lights in various locations, whether it's in your stores, production areas, workshops or even Cold Stores, we know the correct fitting to compliment these different areas. We have even incorporated microwave movement sensors and auto dimming into the LED fitting to save you even more money! Our customers are really happy with the results and the savings! Give our highly skilled team a call to learn more.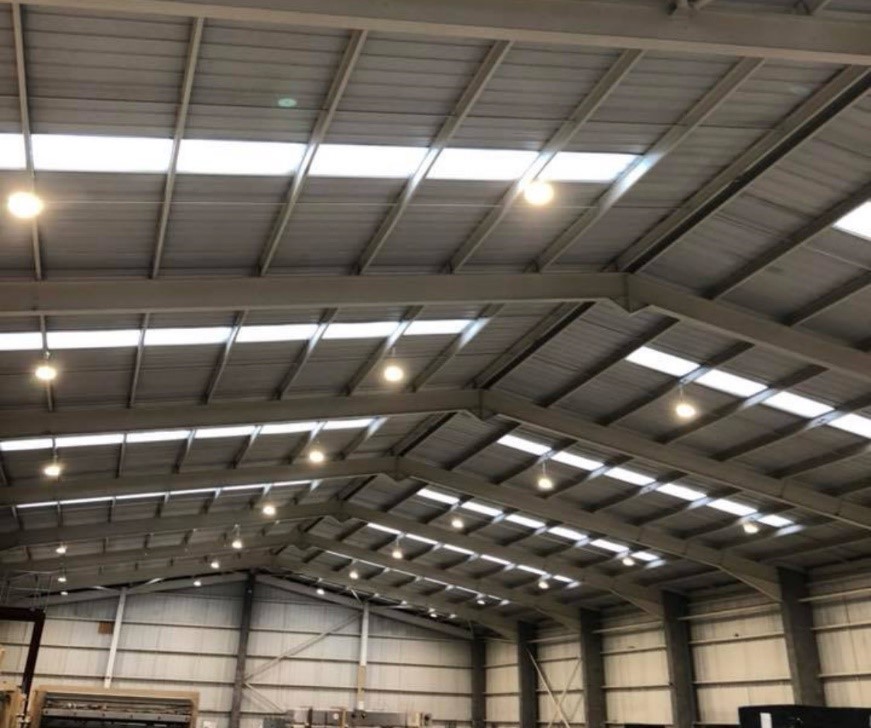 Thermographic surveys are an important tool for proactive risk detection in any electrical distribution system. Particularly in factories or other environments where machinery cannot be turned off or isolated, a thermographic survey can indicate where a risk is present. Failing components always have a rise in temperature prior to a failure so early detection can prevent unplanned down time in your installation which can save huge amounts of money. This enables you to carry out planned proactive maintenance.

It's important to prepare correctly for a survey to ensure time and efficiency when we visit to ensure we survey all areas of concern, equipment may include; distribition boards, main LV transformers, switch panels, consumer units, cable feeds from substations and supplies to fixed equipment, motor control center's, motors, controls and wiring.

Upon completion of a survey we provide a report including images detailing all items surveyed to ensure compliance with; The Electricity at Work Regulations 1989 and Wiring Regulations BS 7671:2008.

We can also provide you with repair services to resolve problems found.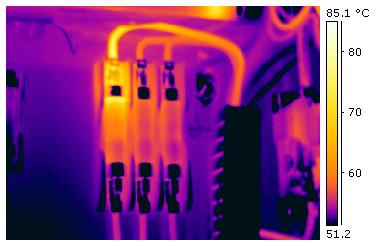 Conveyor design and build
We work in conjunction with a very experienced conveyor design business. They can design and manufacture any type of conveyor, including conventional material belt conveyors, Intralox modular belt conveyors, and air track systems. We have supplied conveyors to the canning and food industries, so our standards are very high. We will provide a no obligation quotation if you contact us to discuss your requirements in detail.
.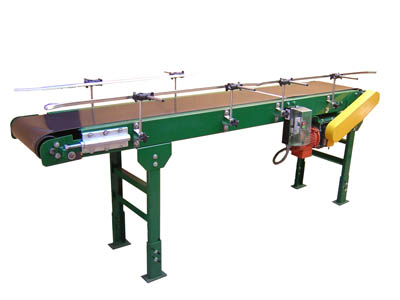 Our commercial and industrial clients save time and money by employing our qualified, trained, and experienced CDM Co-ordinators to assist them throughout the planning, construction, and completion stages of their projects.
It is a legal requirement for clients to employ a competent CDM Co-ordinator to assist them in their construction project if the construction phase of the contract lasts more than 30 days or 500 person days. Failure to do so is an offence punishable in a court of law.
We can provide onsite support by sending a member of our team onto your site for the duration of the project, even if it lasts for several years. If you wish to talk to us regarding this service, please make contact.
.


We provide specialist expertise in Programmable Logic Controller's (PLC's) Programming, with many years experience we can provide expertise in all leading brands including Allen Brandley, Siemens, Mitsubishi, Rockwell, Omron, Schneider Electric / Wonderware and many others.

Our teams have experience with legacy languages as well as the new IEC 61131 standard languages.

We can provide the appropriate PLC software solution to meet your needs. We can retrofit or provide new installations. We also provide the complete manufacturing, modification installation and commissioning of control panels.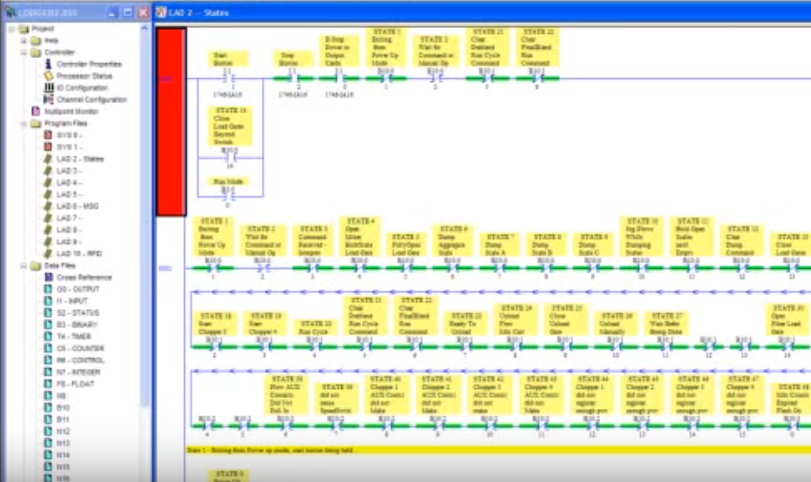 Fixed electrical inspections and certification
We provide periodic Electrical Installation Condition Reporting (EICR) to ensure your employees are not subject to danger and your business is not at risk.

Our electricians are 17th edition British Standard BS 7671 certified and members of the electrical trade association so we can be certain to ensure your business is meeting the latest UK regulatory requirements.

Workplace electrical installations as well as maintenance should comply with a multitude of UK regulations including the 1974 Health & Safety at Work Act, 1989 Electricity at Work Regulations, 1992 Workplace (Health, Safety and Welfare) Regulations, 1999 Management of Health & Safety at Work Regulations. As well as this evidence of fixed testing may be a requirement of your buildings lease, insurer or lender.

We cover the testing of electrical systems and services in your building, this includes all of the buildings hard wiring, distribution boards, main panels, lighting, air conditioning systems, and other fixed plants you may have in place.

In compliance with IEE Wiring regulation we ensure our testing is conducted in such as a way as to minimise inconvenience to you and your work force as well minimising disturbance to the installation at times this may require working out of hours.



We can meet the goals of your lighting project with complete lighting design services for Commercial, Industrial and Residential spaces. We also have considerable knowledge and experience with L.E.D lighting which can significantly reduce your energy bill!

Our engineers can ensure your lighting system maximises occupant comfort, whilst satisfying building regulations and ensuring energy efficiency to meet your green building goals.

We can deliver the latest smart technology to deliver granualar management of lighting by individual spaces, sections, floors and the building as a whole. This can include dimming controls and management features such as energy consumption monitoring and utilization.

We can integrate your lighting system into your building intelligence system for fire and security, we can even provide remote management of your buildings lighting controls via a smart phone.
Machinery maintenance, breakdown, and repair services
Our qualified experienced engineers provide a proven track record in the industry to ensure your maintenance or repair is carried out in a efficient professional manner, they can also be on hand to provide full maintenance support during shifts.

We can also provide machine servicing, inspections and repairs to your requirements.


Portable Appliance Testing
We provide insured qualified engineers to comply with the Institute of Electrical Engineers (IEE) Code of Practise for PAT testing. We can provide your business with one off or regular PAT testing services in-line with your business requirements as well as providing the all important certificates and testing records needed by your Insurer or ISO certification.

PAT testing safety records are often also requested by the appropriate authority in the event of a fire or an electrical related injury in your workplace so its important to ensure your business can provide sufficient evidence of this safety check being carried out. We can provide you replacement damaged plugs, correctly rated fuses and re-wiring services as well as a re-test for any appliances found to be a danger.

PAT Testing forms a very important part of health and safety in the workplace in order to minimise the risk of fire and injury. Our service ensures your business adheres to meeting workplace guidelines as stipulated in the Health & Safety at Work Act 1974, The Electricity at Work Regulations 1989 and Management of Health and Safety at Work Regulations 1999.



Stainless steel fabrication
You can benefit from our large range of services relating to steel work fabrication. Examples include; flashings, guarding, steps, handrails, and bump bars. You can have custom designs of your requirement manufactured to the highest quality by our fabrication engineers.
We can deliver our specialist expertise and many years of experience in the food industry to your project, ensuring its delivered correctly first time. We understand the complex food safety requirements and compliance standards required in the food industry and incorporate this knowledge directly at the design stage.
Our team delivers experience spanning over the past 20 years within the food factory environment and over 10 years of experience in managing large scale projects. We can take responsibility for everything from small machine installations to factory extensions and everything in between. We have experience of projects from the small local scale through to multi-million pound projects.
We also offer an engineering consultancy service. Example functions include managing your team of contractors, budget planning, and maintaining machinery. This is a specialised area that we would be happy to discuss over the phone or through email at greater length.
We use the latest software to produce industry leading standard mechanical engineering drawings and manufacturing instructions in various formats on request. We also provide a full mechanical engineering design calculation service. Drawings and instructions can be fully printed if required using our in-house AO size plotters. Please contact us for a free electronic or printed sample of our work.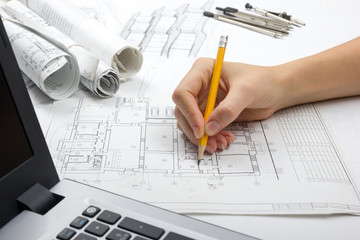 We provide over 20 years experience in electrical and mechanical engineering, we deliver specialist expertise to the food industry.
Based in Annan in Scotland UK, we provide services in our local area as well as nationally and internationally.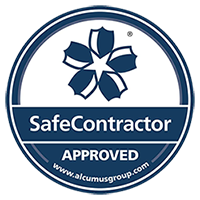 CONTACT INFO
 Address:
Unit 3, Annan Business Park, Annan, DG12 6TZ
 Phone:
01228 536233 / 07708 928618
Privacy Policy
Access to our website is permitted on a reserved basis, and we reserve the right to withdraw or amend the service we provide on our site without notice. We will not be liable if for any reason our website is unavailable at any time or for any period.
From time to time, we may restrict access to some parts of our site, or our entire site, to users who have registered with us.
If you choose, or you are provided with, a user identification login, password or any other piece of information as part of our security procedures, you must treat such information as confidential, and you must not disclose it to any third party. We reserve the right to disable any user identification login or password, whether chosen by you or allocated by us, at any time, if in our opinion you have failed to comply with any of the provisions of these terms of use.
You are responsible for making all arrangements necessary for you to have access to our site.
You are also responsible for ensuring that all persons who access our site through your internet connection are aware of these terms, and that they comply with them.
All reasonable measures are taken by us to ensure that this website is operational all day, every day. However, occasionally technical issues may result in some downtime and accordingly we will not be liable if this website is unavailable at any time. Where possible we always try to give advance warning of maintenance issues that may result in website down time but we shall not be obliged to provide such notice.